Pursuing a passion on six and a half steeply sloping acres of the perfect terroir.
Harvesting of our grapes is based on the expert guidance of our winemaker Thomas Rivers Brown. The grapes are meticulously hand harvested before dawn to preserve the full intensity of the fruit. Harvesting is performed in four to five different picks from late September to October based on the perfect ripeness of each block. Only flawless grapes are selected to ensure the very best fruit goes into each vintage.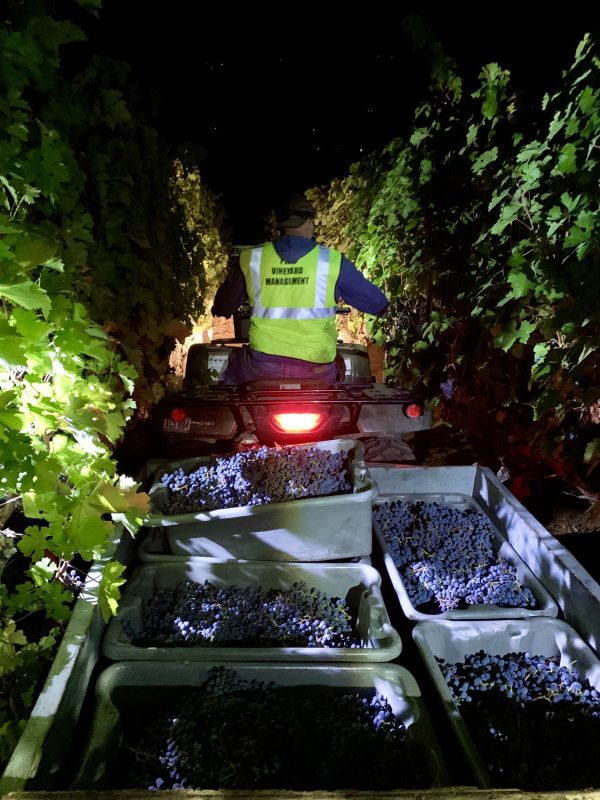 To preserve the character of the grapes, we ferment each individual vineyard block separately so that our winemaker can be ultra-selective about the lots that comprise the final blend with as little manipulation as possible. This gives our winemaker complete control over the range of expressions coming from each section of the vineyard. Wines are neither fined nor filtered allowing for the full expression of the vintages' potential.
After fermentation is complete, each of the vineyard blocks is aged for 20 months in carefully selected 100% French oak barrels from some of the finest cooperages. As the wine ages, our winemaker closely monitors the development of flavor and character in each barrel.
Our winemaker finds the greatest expression of each vineyard block by selecting only the best barrels for the final blends of our Reserve and Estate wines. The wines are then bottled and allowed to rest undisturbed for 16 months before being released.