WINEMAKER
Thomas Rivers Brown
Unique Terroir In Expert Hands. Thomas Rivers Brown is one of Napa Valley's most sought-after winemakers who has created some of Napa Valley's most lauded wines. No other winemaker has received so many perfect scores from multiple wine critics. Thomas Rivers Brown's approach to winemaking is both modern and admirably classic. His philosophy is natural and non-interventionist, resulting in wines that are beautifully crafted, rich and expansive. Common themes run through all of his wines of complexity, graceful balance and generosity of flavors. Thomas' passion for handcrafting our wines begins with orchestrating the progress of our grapes in the vineyard, deciding the ideal time to pick our blocks based on ripeness, selecting and matching the best new French oak barrels for aging the wine, and blending to perfection our Reserves and Estates wines. Thomas endeavors to produce SODHANI wines that are the true expression of our unique terroir.
Vintners
Arvind and Beverly Sodhani
Our passion for making wine started in a custom crush facility in 2006 with purchased To Kalon grapes. We made three vintages of Cabernets keeping them all for family and wine loving friends. While learning the intricate craft of winemaking, we spent over a decade searching for the perfect hillside Cabernet Sauvignon vineyard in Napa Valley. From annual visits to Burgundy and Bordeaux since the 1980's, we were aware of the critical role of terroir and climate in making the best wines in the world.
After an extensive search, we finally found a twelve acre hillside estate in St. Helena with 6.5 acres of planted vines producing exceptional Cabernet Sauvignon. Harlan was purchasing all the grapes from the previous owner and during escrow Don Weaver of Harlan offered barrel samples for us to try of the wine made from the grapes. That is when we knew we struck gold in finding our perfect hillside vineyard.
In July 2013, we became the proud owners of the vineyard and immediately interviewed the top three winemakers in Napa Valley and selected Thomas Rivers Brown to craft our wines. Thomas clearly understood and appreciated the unique terroir of Sodhani Vineyards and he also has the same boundless passion we possess for crafting spectacular Cabernet vintages. Our inaugural vintage was in 2013 and since then it has been an amazing journey.
Starting with spectacular terroir, everything we do in the vineyard and winemaking is in pursuit of delivering perfection in the bottle. From hand farming all year to selecting only the perfect grapes using the optical sorter to aging both the Reserve and the Estate in 100% new French oak barrels for 20 months, we make no compromises at any step of the winemaking so we can bring phenomenal wine to your table.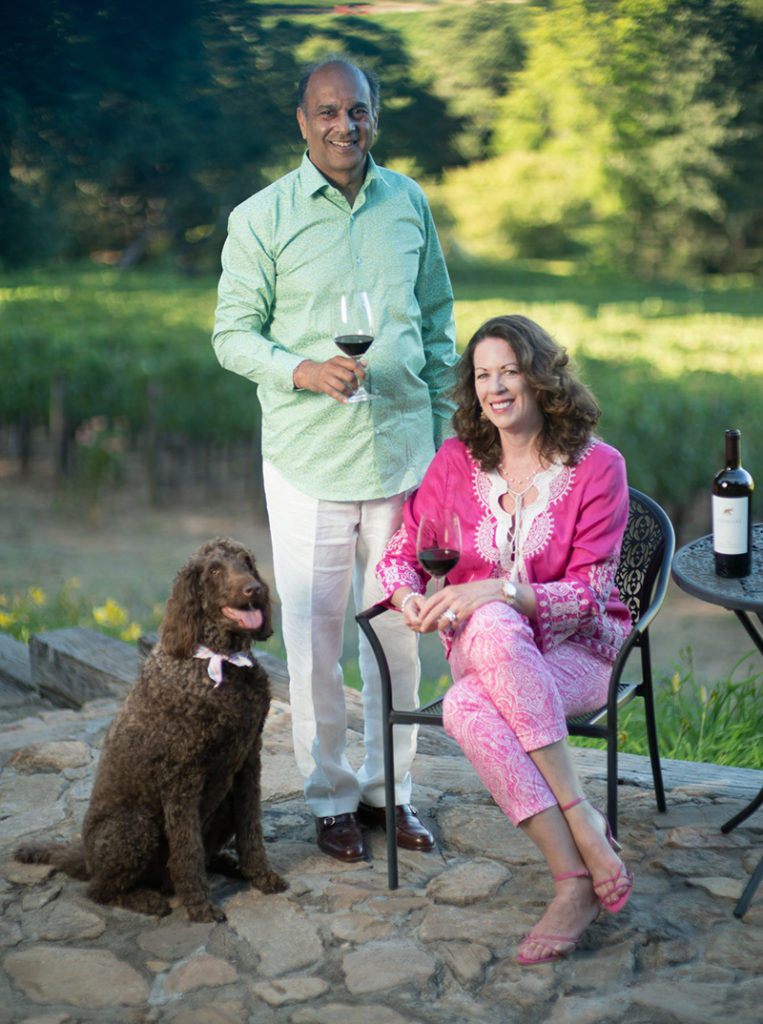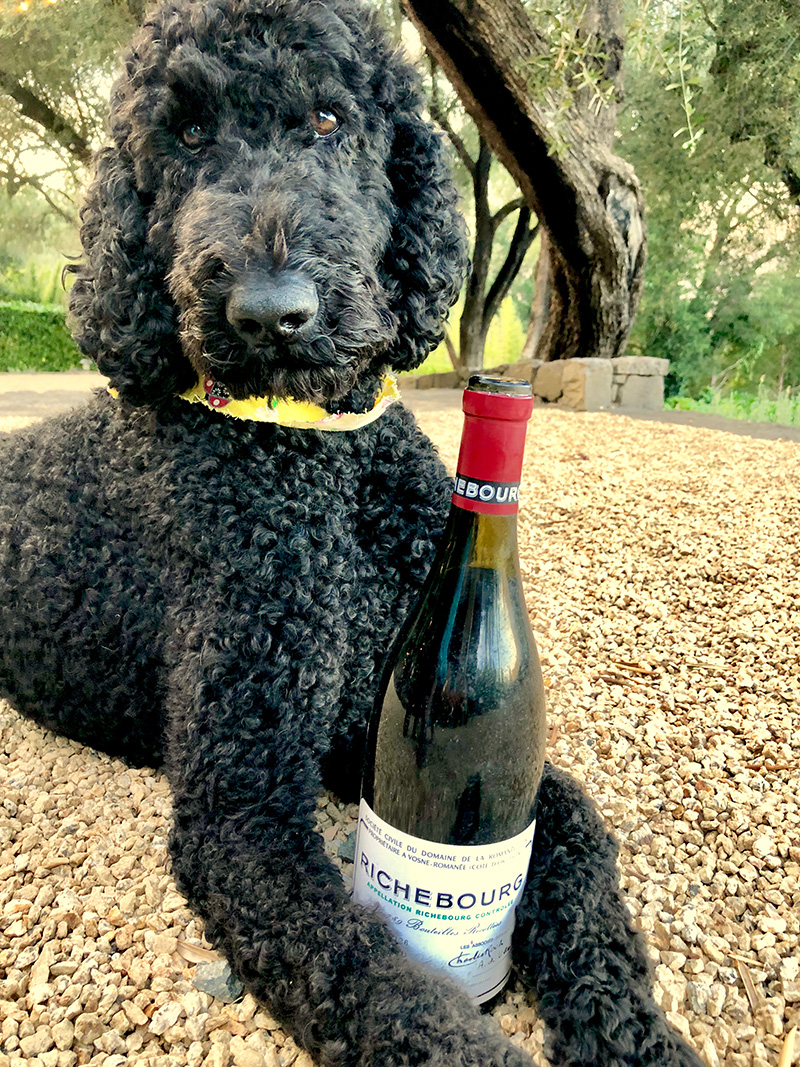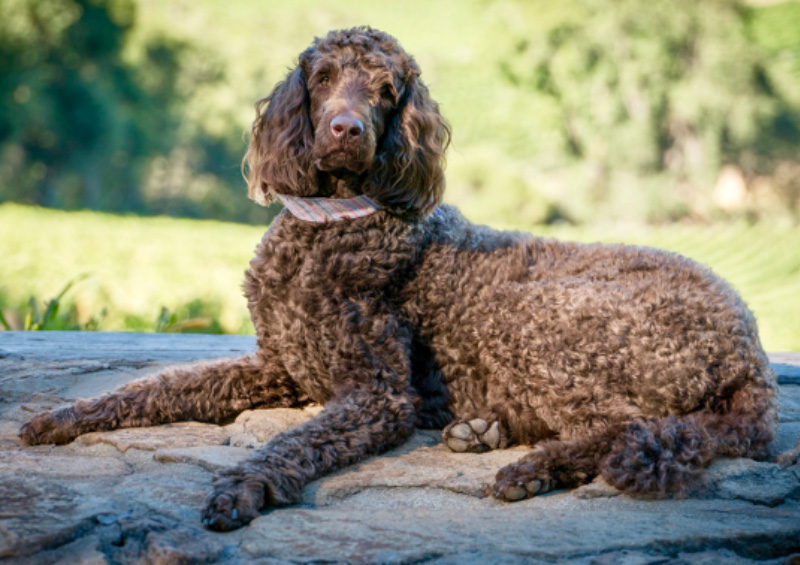 Brand Ambassadors
The Wine Pups
A vineyard would not be complete without a wine pup or two. Our standard poodles Burgundy and Cabernet are an unending source of joy, pleasure, and companionship and are an extension of us. Burgundy was recused from North Caroline where he was abandoned and locked in a closet and Cabernet is our new puppy who rules the vineyard. Our pups' favorite pastime is sitting at the top of the vineyard and observing all the activities and when dawn approaches they hope to chase a squirrel or two. But most importantly they are our brand ambassadors for when our wine loving friends come to visit and greet them with endless tail wags to make them feel like they are part of the winery family.